Seth Thomas
Marketing Assistant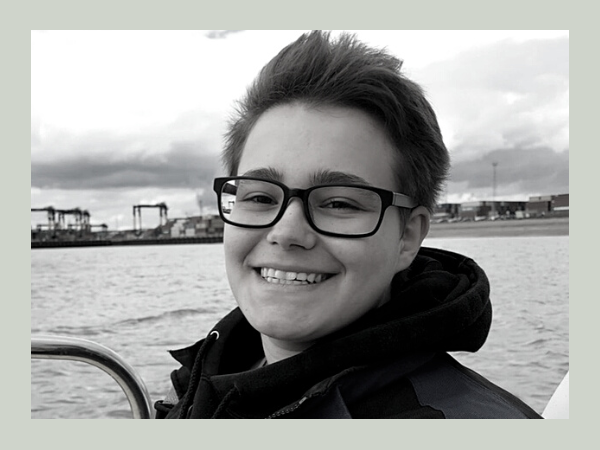 Born and raised in Essex, Seth is a design student with hopes to study architectural design next year. He has been working freelance in marketing over the last year for various companies to fund his motorcycle addiction.
A lover of all things fast, Seth rides a Yamaha YBR called Jude (It's not weird to name a bike, right?) and spends a lot of his time on the roads of East Anglia. He also has a passion for art – specifically sculpting, printing, and graphic design. Despite this creative spirit, he is likely the only person at Quivalon who can't write fiction to save his life (His words!).
For Quivalon
Since becoming a part of the team mid-2022, Seth has helped out with all things social media and marketing as well as other random things. If you see something about HOOD or Quivalon come up on your social media, then chances are he helped to put it there!
Seth's Favourites
DEATHBED WATCH: Doctor Who (The first series of New Who)
PAGE-TURNER: The First Fifteen Lives of Harry August by Catherine Webb
LITTLE KNOWN GEM: Sense8 on Netflix
GUILTY PLEASURE: YA Fantasy – it's pure nostalgia and easy reading
CURRENT ADDICTION: Sleeping in every spare moment!