CURIO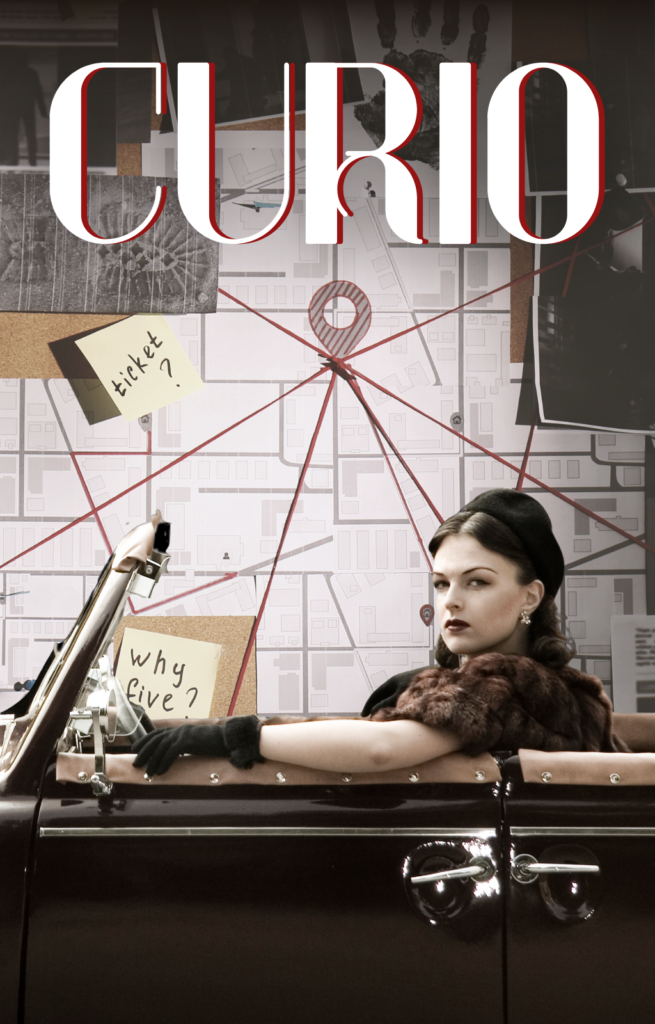 Created by Alison Weaverdyck
FORMAT: 1-hour TV drama
LENGTH: 10 episodes – 5 seasons (projected)
GENRE: Supernatural adventure, procedural
AESTHETIC: 1940s chic, European urban, Noir
STATUS: Pilot script complete
LOGLINE:
In Post- WWII London, supernatural artifact hunters enlist a notorious female thief to recover dangerous objects before their blood-thirsty rivals. The Order can help Mads unravel her mysterious past, but her ability to detect magic is the key to their future.
CURIO is inspired by Alison's years of study in anthropology and museum studies. Alison is specifically interested in questions surrounding repatriation and the idea that anyone can "own" history. Though on its surface this series is a fun supernatural procedural, CURIO is so much more. As time goes on it would challenge the process of identity formation through (real or imagined) shared history and colonialist collection practices. The tone and style of CURIO dips into the oeuvre of the 1940s/1950s noir detective, both in daydreams played out on screen and through character arcs.
---
Meet the Characters
The main character, Madeleine "Mads" King, is glib and cynical at the outset. But she starts to push back against the crime family who raised her and their selfish ways. By helping others instead of just herself, she finds her purpose.
The all-male "Order of the Dragon" has to move with the times and employ women after so many of their agents were killed in WWII. But it's an uphill battle for them at every step. Mads's partner, Thomas Gage, is an advocate. However, it comes from a place of pragmatism rather than any strong feelings about equality. He's too busy struggling with his own feelings of inadequacy after an injury sidelined him from the fighting.
Mads is aided by her friend/femme-fatale/inventor-in-residence Ruby and a female fighter pilot Mendoza. Both of them are based on historical figures (Hedy Lamarr and Margot Duhalde, respectively). Gage's eager squire Richie rounds out the team. As the youngest son, he never expected to join the Order, and is now thrust into adulthood. This creative and sensitive boy will have to confront the ugliness of reality or abandon his family's legacy.
---
What Makes Curio Unique?
Though there have been other shows that use secret organizations or individuals to hunt artifacts or duos/teams going on sci-fi and fantasy-laced missions, they have had a contemporary setting. ((Warehouse 13, Artifact Hunter, Agents of S.H.I.E.L.D., Supernatural, The X-Files). Alison chose a historical era, not only for the delicious aesthetic, but to examine a time when the roles of women were in flux. CURIO can continue the conversation of how women have been excluded from the development of our understanding of history and culture.
And unlike the other artifact-hunting concepts, Curio draws from specific mythologies from all over Europe that have not yet been seen on the screen.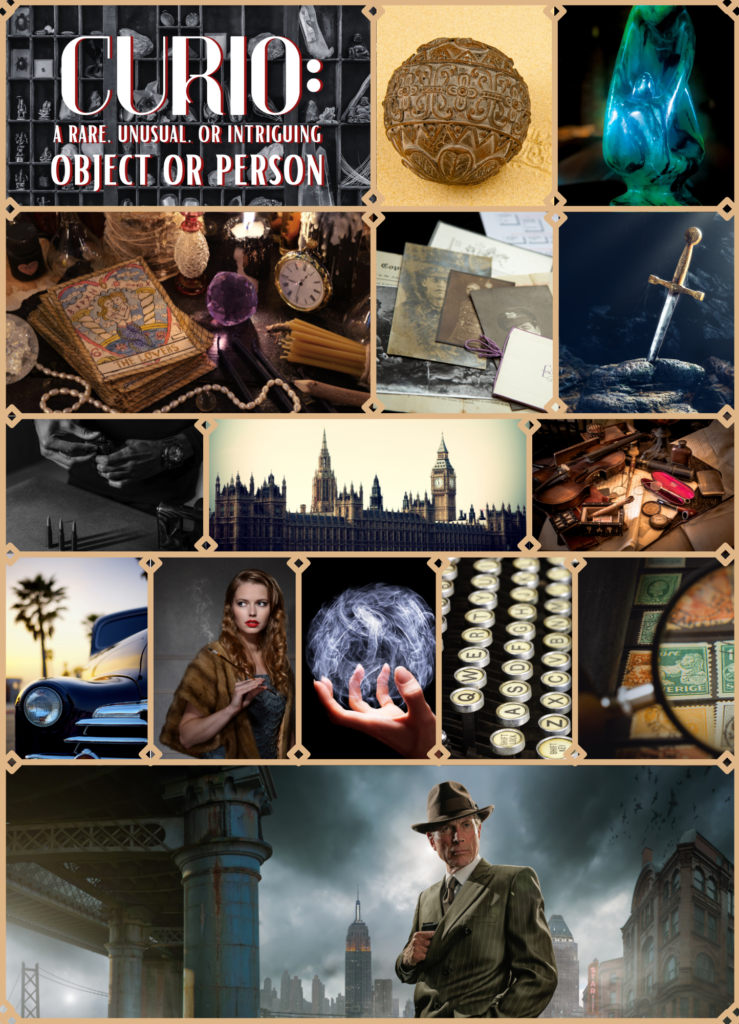 ---
Top accolades:
Screencraft Pilot Competition 2022 – Semifinalist
Stage32 Female-driven Competition – Semifinalist
Coverfly overall top 3%
For more information on Alison click HERE. Would you like to know more about the project? Then please fill out the contact form HERE.