STEVEN BUTLER
Writer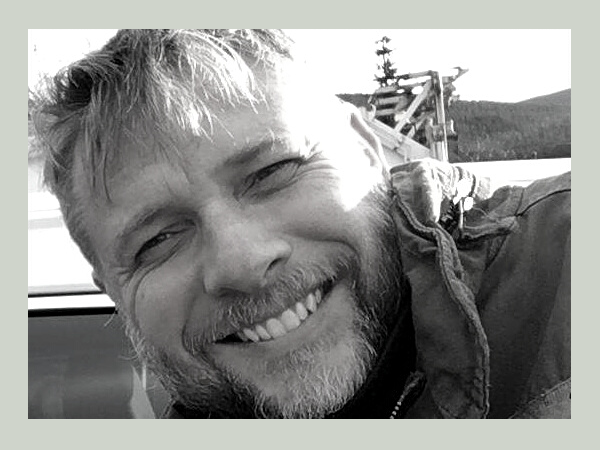 Steven is from the UK but grew up on Star Wars, Indiana Jones, Goonies and Arnold Schwarzenegger movies. He is a character-driven genre writer with an international outlook and an evil sense of humour who loves SciFi, Fantasy and Horror with thrills, spills, heart and most importantly – compelling characters. And his stories tend to be iconoclastic subversions of authority and kicks against rules and deference because he wishes he was more of a rebel in real life than he actually is.
After leaving his career in finance to pursue one in an industry he genuinely loves, Steven gained a Diploma in Filmmaking from the London Film Academy, graduating with merit, a variety of short film credits and voted "Student of the Year" by his peers. The pilot script for his adult animated Sci-Fi comedy PWINTHETH was shortlisted for the BBC Comedy Writers Room, made the BAFF 2020 (British Animated Film Festival) Lotte Reiniger List and is on this year's Coverfly Sci-Fi red list.
His Christmas family animated comedy feature THE SLEIGH BELL CURVE is also on the red list and was a semi-finalist in the 2021 Scriptapalooza and Screencraft comedy competitions; and he is also a published author, with his short ghost story, SHIELDED, selected to be part of the Christmas 2020 horror anthology "Twisted: Ghosts of Christmas".
Steven read Engineering at University, is a qualified Chartered Accountant, a trainee Taiko drummer, and when not writing, he's his kids' taxi service, takes walks in the wild and beautiful Scottish countryside, makes a mess of the kitchen in his capacity as family chef, and indulges his addiction to RPG Shooter games.
For Quivalon
Steven joined the team in December 2020 and has since worked on building the world of Hood on writing novel chapters from the perspective of Philippa Murdoch, The Sheriff of Nottingham.
Steven's Favourites
DEATHBED WATCH: Something silly, funny and rude and which puts off death for a while and makes me laugh while doing it. The entire series of Archer with intermissions of Rick and Morty would be a good option.
PAGE-TURNER: The Scholomance and Temeraire series by Naomi Novik, as well as her wonderful, singular, Eastern-European folklore inspired novels such as the brilliant Uprooted. China Mieville's Bas-Lag series, possibly the most extraordinarily weird and vivid world I've ever been immersed in.
LITTLE KNOWN GEM: The Culpepper Cattle Company – A brilliant revisionist Western movie from the 1970s.
GUILTY PLEASURE: No pleasure should be guilty, but I do have a soft spot for cheesy Fantasy and SciFi from the 70s and 80s. B-movies like Beastmaster, Sword and the Sorcerer and Battle Beyond the Stars, as well as Doug McClure films such as The Land that Time forgot and Warlords of Atlantis. They bring back the Sunday afternoons of my childhood.
CURRENT ADDICTION: Like seemingly half the entire planet I've recently binge watched Squid Game which I loved, I've also really enjoyed Only Murders in the Building, but I am champing at the bit for The Book of Boba-Fett.
LinkedIn: Steven Butler