VICTORIA HOWELL
Writer / Producer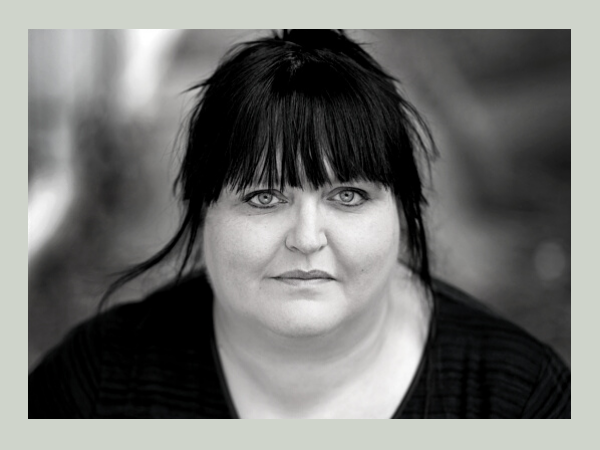 Vicky is an award-winning writer/director and actor, working across film, tv, theatre and online content. Now based in London, she is originally from Stoke-on-Trent, and grew up immersed in old movies and late night horror films, so it's no surprise that she became a storyteller…!
Having trained as an actor at the Royal Central School of Speech and Drama, she began writing to provide material for children and young people whilst running drama workshops. She went on to co-create various film and theatre projects for her students, including three fully staged musicals – after which she graduated to writing for grownups as well! She still occasionally teaches acting, voice and screenwriting.
In 2009 she co-founded Systir Productions, with her sister and co-writer Amy. Together they have created an award-winning webseries, various short films and a TV pilot, while psychological horror feature script, In The Blood, was a semi-finalist in the Bluecat Screenplay contest, and a finalist for their best British feature prize. Their go-to genres are character based horror and sci-fi, with psychological overtones and usually a lot of death… except for that time they created a festival favourite short rom-com with a happy ending! Their proof of concept sci-fi short film AIPA is currently being co-developed with Quivalon.
Vicky has also written and/or directed several – occasionally award-winning – short films and webseries on a freelance basis for various producers and companies. As an actor, you can spot her waving knickers in the BBC's Killing Eve and getting electrocuted in HBO's The Nevers – all the glamorous roles! When not writing or showing off, she loves to read and often has two or three books on the go. She is also learning to play guitar and clarinet, and is determined to learn how to tap dance at some point – she's already got the shoes!
For Quivalon
Joining the Quivalon team as a writer on HOOD in December 2020, Vicky has since stuck her nose into most areas of this transmedia project! As well as writing parts of the TV pilot, she has also written and directed episodes of in-world podcast Clash of the Cousins, and audio drama HOOD Origins; directed and co-produced the in-world media channels, Outlaw Radio and Nottingham News – which she also fronted as news anchor Lenka DeVor; and co-written, directed and co-produced the character promos, editing two of them. She has also created several short videos for the social media channels, written a few wiki articles, and helped out with world-building, marketing, funding and admin.
Victoria's Favourites
DEATHBED WATCH: Armageddon, Con Air and Independence Day – the holy trinity of most excellent popcorn movies – with maybe 2012 or Jurassic Park as a chaser.
PAGE-TURNER: Most recently, Solutions and Other Problems, a graphic novel style memoir by Allie Brosh – funny, insightful and heart-breaking all at once.
LITTLE KNOWN GEM: Blake's Seven – stella 70's British TV sci-fi.
GUILTY PLEASURE: Naked Attraction – it sounds like lowest level gratuitous voyeurism – and it is nonsense! – but it also normalises and celebrates unfiltered bodies of all kinds. Which is important when there is so much pressure to be physically perfect, online and from the media, that over a third of people feel anxious or depressed about their bodies and one in eight have had suicidal feelings due to body image (https://www.mentalhealth.org.uk/our-work/research/body-image-how-we-think-and-feel-about-our-bodies/body-image-report-introduction)
CURRENT ADDICTION: The Walking Dead (how did I not see this for so long?!)
www.systirproductions.com
Twitter: @msvickyhowell, @systiria, @616series
Instagram: @msvickyhowell, @systirproductions